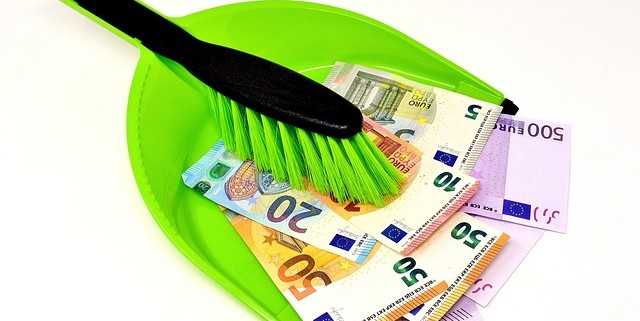 "Failing to plan is the same as planning to fail." In life and in business, if we don't set goals or review our finances, we will never achieve our dreams. Trouble is, it can be difficult to set aside time to think about what we want or track where our money goes.
But if you don't take time now, things won't change. In fact, you run the risk of things getting worse. So here are our 4 steps to help you spring clean your finances.
Step 1: What would you like to achieve?
This could be retiring at a certain age, taking a special holiday, purchasing a home or investment property, even buying your dream car. It doesn't matter if you set just 1 goal or 20. Having goals gives your life direction and focus which leads to achieving those goals.
Step 2: Do the "how" and the "when"
The next step is working out how you are going achieve your goals and setting realistic timeframes for achieving them (that's the "when"). As financial planners, we can help you with this step.
Step 3: Track your money trail
Do you review your credit card bill and direct debits each month? The Sydney Morning Herald recently quoted a survey that found 3 in 5 Australians are paying for services or subscriptions they had forgotten about. This demonstrates you could instantly save money by checking if you are paying for things you don't want.
Step 4: Look at your budget
ASIC Money Smart has a very simple to use budget planner. It will help you identify your income against your regular expenses on a weekly, monthly or quarterly basis. Once the information is entered, you can modify the figures to explore how small changes to your spending can help you achieve your goals.
Here to help you achieve your goals
If you'd like to achieve your goals faster, we're here to help. We begin by looking at where you are now and where you want to be. Then we help you get there.
For guidance on how to achieve your financial and lifestyle goals, talk to us.
For straight-forward, practical financial, accounting and taxation advice
contact our knowledgeable team at SVA and WPA by calling 02 8850 0388.
http://svaccountants.com.au/wp-content/uploads/2019/09/symbolic-3156550_640.jpg
454
640
Karen Anderson
https://svaccountants.com.au/wp-content/uploads/2016/02/WEBSITE-HEADER-LOGO.fw_-300x138.png
Karen Anderson
2019-09-18 23:45:28
2019-09-19 00:15:26
Spring clean your finances